WM Hope Foundation Mask Campaign Food Program
In light of the current corona virus (Covid-19) pandemic, the WM Hope Foundation launched a fund raising mask making campaign. With the funds that have been raised thus far essential food supplies were procured and distributed to women and the youth in Zambia.
The foundation would like to thank all those who have donated to the mask campaign. Your donations contributed to the successful food program.
Please continue donating to the Covid-19 Mask Campaign.
WM Hope Foundation Mask Campaign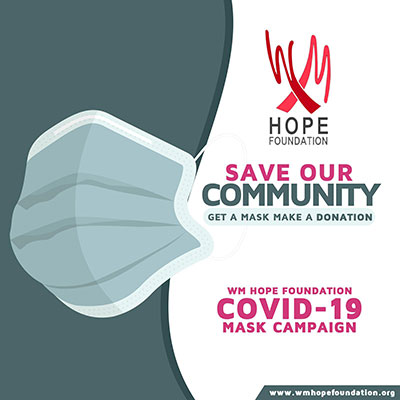 About The
WM Hope Foundation
The WM Hope Foundation is a non-profit organization established in 2012. Our goal is to empower women living with HIV/AIDS, advocate for vulnerable children, and to assist in providing education to the youth so they can be active participants of their communities.
Help Sponsor
A Child's Education
Infected or not, we are all affected.